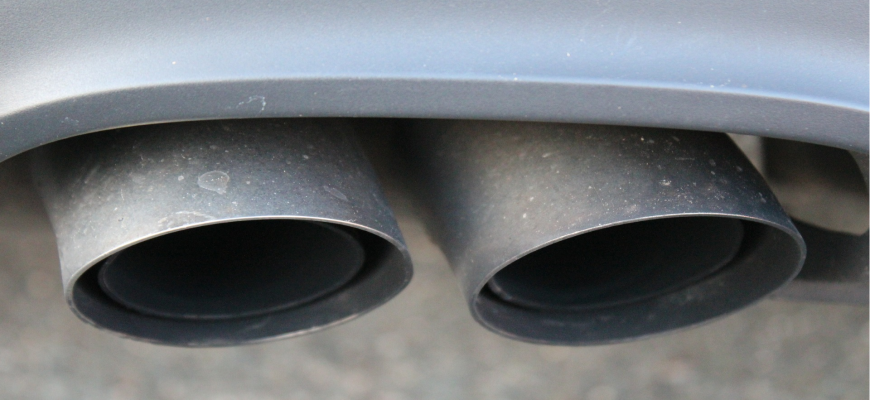 In recent years, much is said about air pollution, and the fight with them is at its best. The European Union has set itself the aim of improving the state of the environment by introducing regulations regarding the control of admitted vehicles for sale. The emission standards in individual countries are subject to ever more restrictive regulations. What are the current regulations in the emission standards in the EU? And what can be introduced in the future? It's worth taking a look at the rules in force. In the result you do not become a victim of a smog alert.
What is the euro standards about?
Euro 1, 2, 3
European emission standards is the norm, which applies to limit emissions from cars in the European Union. Solid particles, nitrogen oxides, sulfur oxides, carbon dioxide – all this is covered by the concept of exhaust emissions. Their maximum amount was set with the introduction of the Euro 1 standard in 1992. Two more standards, namely the Euro 2 and the Euro 3, did not make such a big confusion among the producers. Although they could have made it clear that in the future we will need to look at particulate matter more closely. They only showed that cars with a gasoline engine can have more carbon dioxide emissions, while vehicles with a diesel engine have nitric oxide.
Euro 4
The Euro 4 standard, in force since 2006, has started a real revolution. Carbon dioxide in gasoline vehicles was reduced by more than half – from 2.3 g / km to 1 g / km, and in Diesel engines from 0.64 g / km to 0.5g / km. Thus, nitrogen oxides changed, from 0.15g / km to 0.08g / km in gasoline and from 0.5g / km to 0.25g / km in Diesel.
Euro 5 and 6
Another norm – Euro 5, in force since 2011, did not bring any major corrections. Carbon dioxide remained at the same level in gasoline and diesel engines. It is slightly reduced nitrogen oxides to 0.06 g / km and 0.18 g / km, respectively. Only one issue has changed radically. A restriction has been introduced for solid particles in diesel – from 0.025 to 0.005g / km.
The Euro 6 standard currently applies, introduced one innovation. Nitrogen oxides in diesel cars have reduced their permissible concentration to 0.08 g / km. It should be noted that the Euro 6 standard reduces particulate emissions by 97%. In turn, carbon dioxide up to 6 times compared to the first Euro 1.
Control of exhaust emissions
Every car authorized for sale in the European Union passes the homologation track. It verifies that all EU regulations regarding environmental protection, safety and compliance with the production date are met. The tests also include laboratory tests that examine nitrogen oxides and particles that do not exceed 100 nanometres.
However, this method is to be changed. It take place in two stages, and the discrepancy between them should not exceed 2.1. Additionally, in 2020, a new stage will be introduced to examine the margin of error (tolerance). The announced changes affect car companies that need to improve their offers of cars sold.
Emission standards in the EU countries
In most EU countries, there are so-called ecological badges or dust badges. The first appeared in 2006 and over time they gain more and more popularity. They are not only confirmation of the fulfilment of individual Euro standards, but also entitle the owners to enter ecological zones.
Depending on the date of the first registration of the car, these are for example (for passenger cars):
• Euro 4 for Diesel 2006-2010
• norm Euro 1-4 for gasoline 1993-2010
• Euro 5 for Diesel or gasoline 2011-08.2015
• Euro 6 for Diesel or gasoline after 09.2015
You can not enter German and Austrian city centres without having a green ecological badge. It is the responsibility of the local authorities to designate the boundaries of the zones. Sometimes they are cities themselves, sometimes regions (eg Tyrol or Burgenland) or even sections of highways.
Usually the zones are permanent. But in France we will find zones depending on weather conditions (ZPA). There restrictions are in force during the period of increased air pollution. Therefore, being on the Seine, it is worth following local messages.
Each country also sets its own badges and their scale:
• France – 6-levels Crit-Air
• Austria – 6-levels Umwelt-Pickerl
• Germany – 3-levelsUmwelt-Plakette + Blaue Plakette
• Belgium – 1-level REG-Certificate
• Denmark – 1-level EcoSticker
• Spain – 1-level Distintivo Ambiental
• Czech Republic – 1-level Emisni Plaketa
Taking into account the fact that every new euro standard introduced many changes in recent years, we should not expect a reversal of this trend. Emission standards in the EU will change again and again. Especially that society and the European Union are becoming more and more pro-ecological. Therefore, it is not worth combining and exposing yourself to unpleasantness associated with excessive amount of fumes.
The more that there are ways to prevent this. For example, it is enough to have a good quality particle filter and to keep the exhaust system in good condition.